I was born and raised in a family of farmers with long experience in vine growing in the Piave area where the Piave Raboso variety has been grown for over 500 years, at short distance from the renowned Conegliano œnological school: these factors have marked my life. I started to grow vines and make wine following my father's example, but in 1986 I felt I needed to move away from that track and had to face a new challenge. Our family business had to grow bigger, and I wanted Raboso, a wine that is a landmark in our region, to be known and appreciated outside the boundaries of its area of origin. Such important legacy must be protected and handed over undamaged to future generations, and such awareness urges me to respect the soil, water and plants of this land through the careful use of pruning techniques and low-input treatments.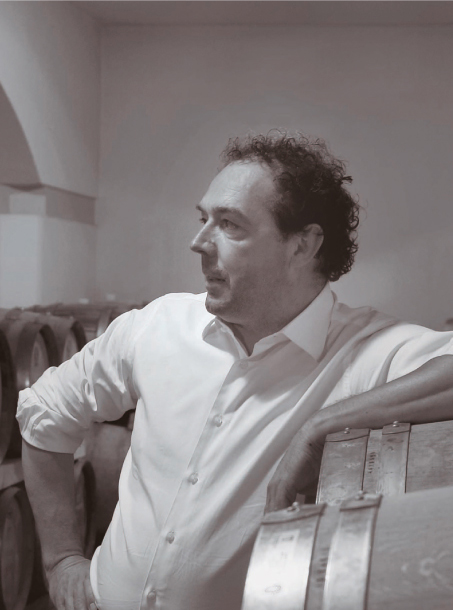 "Safeguarding a heritage to be entrusted whole

and

stainless to the future generations."
– GIORGIO CECCHETTO –

Nowadays our winery has got three production facilities in the Treviso province: in Tezze di Piave, Motta di Livenza and Cornuda. The headquarters are in Tezze di Piave, in the plain crossed by the river Piave. Its autumn floods can have a devastating impact, and have in fact caused disastrous overflows that have given origin to loose and well-drained alluvial soil over which gravelly debris has settled over the centuries. Here we grow Raboso, Carmenère, Cabernet Sauvignon, Merlot and Pinot Gris. The second site is in Lorenzaga di Motta di Livenza, an area where the soil is the result of the action of ice ages and alluvial deposits, carried by the water of melting glaciers that have left minute particles of calcareous clay. At shallow depth several layers of carbonate aggregates can be found, locally referred to as "caranto". There we grow Manzoni Bianco, Cabernet Sauvignon and Merlot. Finally we produce Asolo Docg Prosecco in Cornuda from grapes grown in vineyards well exposed to the sun with dry summers and cold winters. The surface substrate consists predominantly of dark reddish-brown clay rich in iron oxides.
INSIGHTS: